Frequently Asked Questions for Inclusive Access

What is Inclusive Access?
Inclusive Access is a partnership between your college, your bookstore, and Oxford University Press, to deliver course material on Day One of class. Upon enrolling in a participating course, students are alerted that their course is part of the school's Inclusive Access program and a charge known as a "course fee" is placed directly on their account.
How do I know if my school participates or not?
Check with your bookstore; both Follett and Barnes & Noble participate.
What are the benefits of Inclusive Access?
Inclusive Access reduces the cost of course materials for students

Students are ready to start learning on the first day of class

Students don't have to hunt down course material

How do students participate in Inclusive Access?
Once you have confirmed with your bookstore that they participate, they can confirm that students will receive access to the course material through your school's Learning Management System.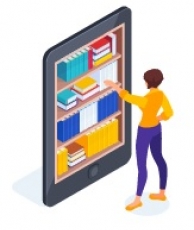 How long do students have access to course materials?

They have access to course materials starting on the first day until the last day of class.

Do students need an access code for any additional resources or study tools?

If your course materials/eBook has additional premium digital resources on the Ancillary Resource Center (ARC), yes, they will need a code to access the resources. The code is free and will be provided to students; contact Whitney Davis (whitney.davis@oup.com) for assistance.

Your bookstore determines the price. Typically, Inclusive Access offers by far the most cost-effective delivery of course materials for students.

Who do I contact if I have questions about Inclusive Access, including onboarding?

When do I need to let my bookstore know that I want to use Inclusive Access?

When your bookstore requests your course materials order,
let them know that you will be using Inclusive Access.

What information does my bookstore need?

On the bookstore order request form, indicate that you will be using Inclusive Access, along with the title and publisher.

What if a student does not want to purchase the course material this way?

With all Inclusive Access programs, students are given the opportunity to opt-out of purchasing materials.

What are students purchasing?

Students purchase access to the digital textbook that you select. This will include any additional digital resources that come free of charge with the eBook.

Which Oxford University Press products can I use in Inclusive Access?

Any Oxford University Press title that has an eBook is available for use in Inclusive Access.

Why is Oxford University Press offering Inclusive Access?

Oxford University Press USA is a not-for-profit publisher dedicated to offering the highest quality textbooks at the best possible prices. Our print prices are typically 30%–70% less expensive than comparable books from other companies. Offering course material in a variety of formats and pricing options allows faculty and students to choose the option that is best for them.

Is Oxford University Press the only publisher offering Inclusive Access?

No, other publishers also offer Inclusive Access.

Is Oxford University Press going to stop offering print textbooks?

No, flexibility of format and pricing will continue to be an option for faculty and students.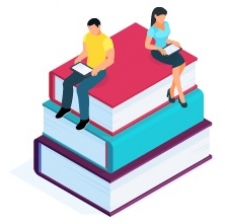 Copyright © Oxford University Press 2020