Questions? Feel free to contact your Oxford University Press Representative:

FREE RESOURCES FOR INSTRUCTORS AND STUDENTS AFFECTED BY COVID-19

Webinars for Online Teaching

OUP Resources on Coronavirus

Many of you who teach courses have suddenly found yourselves preparing to move your classes online as COVID-19 continues to affect campuses across the country.

At Oxford University Press, we understand the challenges of building an online course, even in the best of circumstances. Whether you are an adopter of an Oxford University Press text or not, we can help you. Below are a number of free resources that will help you and your students experience as little disruption as possible as you move to online teaching and learning.

The coming weeks will undoubtedly force everyone to rethink and change the way they work, particularly instructors. What won't change is OUP's commitment to providing world-class content and innovative course solutions that help you continue to do what you do best—teach! Let us know what we can do to help.


Many of our titles come with a library of free, digital teaching and learning resources, including videos, simulations, activities, flashcards, PowerPoint slides, quizzes, test banks, and more. All of this can be used to help turn your face-to-face lectures into dynamic, online ones.

Most of our digital resources have a Quick Start Guide to walk you through a fast and easy setup. This includes a quick guide to help you load our testing and other assessment material into your local LMS. For the balance of this term, we are suspending the requirement that you be an adopter of an OUP book to use those resources. So please browse our site and see if there is material that will help you in your class.
If you are not already set up with a learning management system (LMS), we can, for our most popular titles, deliver a full course to Dashboard, our cloud-based courseware solution, within 72 hours.
These resources can all be accessed through our Ancillary Resource Center. If you do not already have an account, you can request one once you locate your book. Once you access them, you can, in most cases, load them into your institution's existing learning management system (LMS). We have resources for both instructors and students.

If you do not already have one, please request a digital desk copy of your textbook. You would find these on your RedShelf account. If you are missing a particular book you are teaching from, you can request it from RedShelf via our online catalog.

eBook Desk Copies for You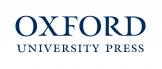 To support you at this time, we are making these two online training programs, Teaching Online and Blended Learning, freely available through the end of May. Anyone tackling an unexpected or abrupt transition to digital course delivery is welcome to make use of them:

Teaching Online presents the fundamental principles of online pedagogy, guiding users through the "nuts and bolts" of designing, delivering, and evaluating online courses for the first time. It also includes a stand-alone course to support students in making the most of their online learning experience.


Blended Learning explores the strategic and practical implications of integrating face-to-face and online methods in teaching and learning, covering a range of models and approaches, and including advice on fostering a blended learning culture.
How to access the programs for free:

1. Visit our Epigeum platform: https://courses.epigeum.com/
2. Use the drop-down user menu in the top right corner to register as a new user
3. When prompted, enter the following "Token" code for users based in North America: df5f8fe6
4. You will be sent an activation link by email (check your junk folder if you do not receive this). Click on this to activate your account.
5. Once this process is complete, you can log into your new account on our platform, where you will have access to the two programs, both stored under "My Courses."

We've heard from many of you that some of your students are unable to access their physical textbooks left behind on campus, or copies on reserve in the library. We have partnered with our eBook providers RedShelf and VitalSource to supply FREE access to all OUP Higher Education titles on their sites for the balance of the Spring semester.*

To obtain books from VitalSource, please visit their COVID-19 help page. You will need to access books through their app using a valid campus email address from an affected school.

For RedShelf, please visit their RedShelf Responds page. The program provides access through May 25th to nonprofit, semester-based colleges and university students.

Free Student eBook Resources



Check in for discipline-specific webinars focused on teaching tips and strategies for teaching online.

Webinars for Online Teaching

Monday, March 30th
1:00 PM CST (please note time zone)
Presenter: Brandon Rottinghaus

Teaching Philosophy Online: Tips for Delivering a Successful and Engaging Class

Brandon Rottinghaus holds a Ph.D. in political science from Northwestern University. His teaching and research interests include the presidency and Texas politics. His work on these subjects has appeared in several books and dozens of academic journals and edited volumes. Most recently he is author of the book Inside Texas Politics (Oxford University Press). He is also the co-founding designer of the Presidential Proclamations Project at the University of Houston, an online resource documenting presidential use of unilateral powers through executive proclamation.

He has provided commentary on national (New York Times, Washington Post, Politico) and Texas politics (Houston Chronicle, Dallas Morning News, Texas Tribune, Tyler Morning Telegraph, El Paso Times, San Antonio News Express, Lubbock Avalanche Journal) in hundreds of media outlets and is the co-host of Political Perspectives, a digital series on Houston Public Media and Monday Morning Politics on Houston's Fox 26.

How Texas is Responding to CoVid-19, and What's to Come

Tuesday, March 31st
2:00 PM – 3:00 PM EDT (please note time zone)
Presenters: Bob Fischer and Dan Shahar

It can be challenging to teach a philosophy course in a fully online environment. How do you promote community without the shared classroom experience? How do you translate your enthusiasm for the subject and keep students engaged? How should you adjust your goals and expectations when you're converting a course rapidly?

Join the Oxford University Press Philosophy team for an author-led discussion of effective strategies for teaching a successful and engaging Philosophy online class. Oxford authors Bob Fischer (Ethics, Left and Right: The Moral Issues that Divide Us and College Ethics: A Reader on Moral Issues that Affect You) and Dan Shahar (Environmental Ethics: What Really Matters, What Really Works, Third Edition) will share some of the techniques and assignments that they've employed in fully online courses at their institutions. They'll also facilitate an open discussion on overcoming some of the biggest challenges associated with online instruction.


Transitioning your Microelectronics Circuits Course Online

Acing Art Appreciation Online: Tips for Teaching a Successful and Engaging Class

Free Access to OUP Resources on Coronavirus and Related Topics

With the ongoing coronavirus situation, Oxford University Press has made content from online resources and leading journals freely accessible to assist researchers, medical professionals, policy makers, and others who are working to address this health crisis.

OUP participates in all major Inclusive Access programs. If your school has a program, it's a great way to assure all students have access to the same resources delivered through your LMS.
It's too late for this term, but please consider this for next term. Courses offering Inclusive Access would not have seen a disruption in the provision of course materials.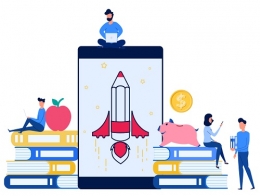 Copyright © Oxford University Press 2020
We use cookies to enhance your experience on our website. This website uses cookies that provide targeted advertising and which track your use of this website. By clicking 'Continue' or by continuing to use our website, you are agreeing to our use of cookies. You can change your cookie settings at any time.